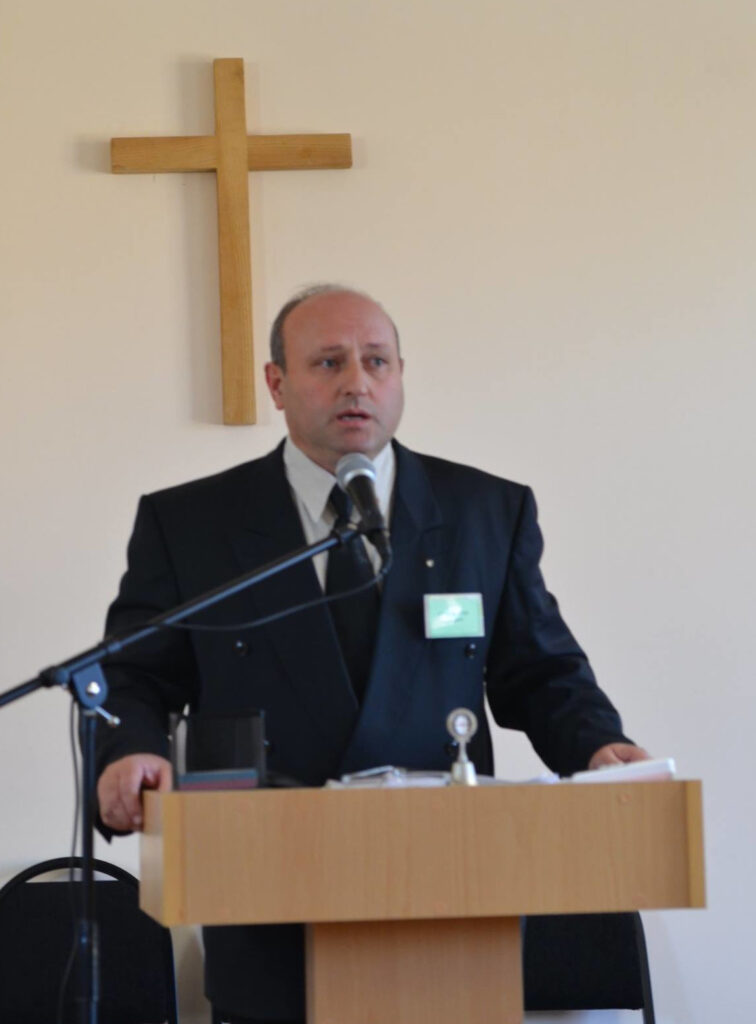 Gia Kandelaki
President of Union of Evangelical Christian-Baptist Churches of Georgia
Phone: +995551140777
Email: giakandelaki67@gmail.com
Testimony
I had a good friend whose name was Ilya. One day, my relatives and I decided to make major repairs to the roof, which had already been torn off by the wind several times before. And there he began to tell me about God. I tried to change the subject, but Elijah kept coming back to his faith again and again. I already understood that his faith is not the same as the Orthodox believe, and when he invited me to the meeting, I decided to go and see what was there and how. But my headmaster lived not far away, and he saw me coming out of the Baptists ' house. At that time, I worked in a music group at the House of Culture, as a vocalist and bass guitarist. The director started telling me very bad things about the Baptists. I don't know why, but I suddenly began to defend the believers and convince all my employees of the opposite, even though I had not yet decided to follow the Lord. For a while, I continued to attend meetings and delve into matters of faith. One morning I woke up and suddenly it became clear to me that there is something better and more beautiful than the Caucasus mountains and landscapes. This is the gospel faith and our Lord Jesus. So I came to the decision to entrust my life to the Lord and repented in 1991, and the following year was baptized in the Church of the of Kvareli.
What were the main milestones in your service to the Lord?
Immediately after my baptism, I began to preach the gospel of Christ. I was mainly engaged in musical ministry, led the choir. We also engaged in evangelism through sports competitions. In 1996, the church elected me to serve as a deacon. And in 2002, I was elected to serve as the responsible pastor of the Church in Kvareli, where I still serve. We have a small church, with only about 60 members. Previously, there were more of us when believers from other villages came to us. But now we have opened several new churches and some of our former members of the church are already working in their villages.